EXECUTIVE SUMMARY
Labor-management, employment and commercial arbitrator and mediator, with extensive experience in numerous industries. Nearly four decades in private practice as a labor lawyer-litigator and as Assistant General Counsel for Major League Baseball Players Association (MLBPA). Participated as advocate in hundreds of labor-management arbitrations and numerous mediations involving a wide variety of issues and industries. More than 15 years administering MLBPA's mandatory arbitration system for resolving disputes among Major League players and agents. Available nationwide to arbitrate or mediate labor, employment, and commercial disputes.
ARBITRATION PANELS
American Arbitration Association
Labor-Management Arbitrator Panel

New York City Department of Education -
United Federation of Teachers
Arbitrator Panel
PROFESSIONAL EXPERIENCE
Major League Baseball Players Association - 1981 through August, 2012
Outside Labor Counsel (1981-1992) -- Assistant General Counsel (1992-2012)
Primary responsibility for over 15 years for the day-to-day administration of the arbitration system mandated by the MLBPA's Regulations Governing Player Agents for resolving disputes involving Major League players and their agents. Managed an extensive docket of arbitration cases, including the scheduling of hearings, dealing with pre-hearing motions and conferences and advising counsel for parties on issues of interpretation of the Regulations and arbitration procedures. Successfully mediated numerous player and agent disputes.
Appeared as advocate for MLBPA in grievance arbitrations, player vs. agent and agent vs. agent arbitrations, as well as appeals to arbitration by agents subject to discipline or agent applicants denied certification under the Agent Regulations.
Mediated or co-mediated, both formally and informally, numerous disputes between sports agents and their player clients or former clients and between sports agents and their competitors and former employers, including several complex employment and commercial disputes involving six- and seven-figure agency fees and commissions, multiple parties and multiple claims and counter-claims.
Represented MLBPA in the process of distributing a $280 million collusion arbitration settlement fund among over 800 player claimants and in numerous arbitration hearings to resolve disputed claims.
Advised and assisted Major League players and their representatives in preparing and presenting player salary arbitration cases prior to every Major League Baseball season for more than twenty years, both as outside and in-house counsel for MLBPA.
Represented MLBPA in court-mandated mediation of a complex commercial licensing dispute involving hundreds of Major League players' bat endorsement contracts and bat manufacturer's license with MLBPA.
Advised players and their agents about Major League collective bargaining agreement, Major League Rules and a variety of other legal issues, including federal, state and local taxation, immigration, drug testing, NCAA regulations, etc.
Negotiated and drafted numerous agreements with domestic and international baseball organizations for Major League Baseball events in foreign countries.
Participated in several rounds of collective bargaining negotiations with Major League Baseball, including mediation by FMCS before and during the 1994-95 work stoppage.
Member of the legal team that initially organized and administered the first two World Baseball Classics, the premier international baseball tournament.
Represented MLBPA and assisted numerous criminal defense lawyers for players in Mitchell Investigation interviews regarding performance-enhancing drug use in Major League Baseball.
Developed and implemented, with the assistance of IT professionals, the proprietary player performance and contract database system used by MLBPA staff, players and agents in negotiation and arbitration of Major League player contracts.
Served as sole arbitrator in baseball-style (final offer) arbitration between a major international sports agency and a former employee agent involving allocation of six-figure agent fees.
Served as an advisor to the National Conference of Commissioners on Uniform State Laws drafting committee for the Uniform Athlete Agents Act, currently adopted in most U.S. states.
Jolley, Walsh, Hager & Gordon, Kansas City, Missouri - 1973 to September 1992
Partner, Labor Lawyer, Litigator
Represented numerous local, regional and international AFL-CIO and independent unions, under both the NLRA and the RLA, as well as the Missouri public sector labor laws, including the Major League Baseball Players Association, Independent Federation of Flight Attendants, and various units of AFSCME, AFT, ATU, BAC, BRAC, CWA, IAFF, IAMAW, IBB, IBEW, IBT, IUOE, IUPAT, OPEIU, SEIU, USWA and other labor organizations.
Labor law practice focused primarily on collective bargaining, labor arbitration, federal and state court labor and civil rights litigation, NLRB and state/local administrative proceedings for both private and public sector labor organizations.
Appeared as advocate in hundreds of labor arbitrations involving a wide variety of issues, including discharge and discipline, salaries and wages (including Major League Baseball players' salaries), pensions and benefits, employer benefit contributions, attendance and absenteeism, misconduct, work performance, employee theft, drug possession, substance abuse, workplace violence, work slowdowns, discharge of wildcat strikers and others.
Primary outside labor counsel for nearly 20 years to Kansas City Federation of Teachers (AFT) and School Service Employees Union, Local 12, representing teachers, paraprofessionals, school custodial, maintenance, cafeteria and office employees, including Kansas City metropolitan school desegregation litigation, collective bargaining, grievances and numerous teacher tenure hearings. Also represented Missouri Federation of Teachers statewide in drafting proposed legislation and individual issues involving teachers and college professors.
Represented United Labor Committee of Missouri, a coalition of nearly all U.S. and Canadian labor organizations, including the AFL-CIO, CLC, UAW, IBT, UMWA and their regional and local affiliates, formed to oppose a referendum to adopt a "right-to-work" amendment to the Missouri State Constitution.
As outside counsel for MLBPA, researched, analyzed and testified as expert witness about the effects of baseball club owners' collusion on player salary markets in two Major League Baseball collusion arbitrations, resulting in $280 million industry-wide settlement fund.
Education & Training
University of Missouri – Kansas City – Bachelor of Arts, History – 1970
University of Missouri – Kansas City, School of Law – Juris Doctor – 1973
27th Annual Arbitration Training Institute, Comprehensive Training in Commercial Arbitration – 2012
ABA Section of Dispute Resolution, 14th Annual Spring Conference, attended numerous CLE seminars on ADR issues – 2012
American Arbitration Association training course, The Labor Arbitrator's Code of Professional Responsibility – 2012
Federal Mediation and Conciliation Service Training Institute, Becoming a Labor Arbitrator – October, 2012
Sports Seminars, Inc. – lectured and participated for several years in seminars throughout the U.S. on professional sports industry law, arbitration and representation of professional athletes.
National Academy of Arbitrators – attended numerous labor arbitration and ethics seminars as guest at each of several annual meetings of the National Academy of Arbitrators.
Memberships
American Bar Association
ABA Section of Dispute Resolution
ABA Section of Labor and Employment Law
Missouri Bar Association
Sports Lawyers Association
New Jersey Chapter of the Labor and Employment Relations Association
Admitted to the Bars of the State of Missouri, U.S. District Court for the Western District of Missouri, U.S. Circuit Court of Appeals for the Eighth Circuit and the Supreme Court of the United States
Professional Recognition
Martindale-Hubbell® PEER REVIEW RATINGS™ – Ability – "AV® Preeminent™ 5.0 out of 5"
Numerous CLE speaking engagements and law school lectures on sports law and arbitration at The Sports Lawyers Association's annual meetings, University of Nebraska School of Law, Villanova University School of Law, and for several years with Sports Seminars, Inc.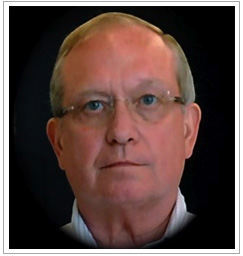 Neutral Arbitrator & Mediator